This is a SEO version of
2020Cambro_Catalog Page 1
To view this content in Flash, you must have version 8 or greater and Javascript must be enabled. To download the last Flash player
click here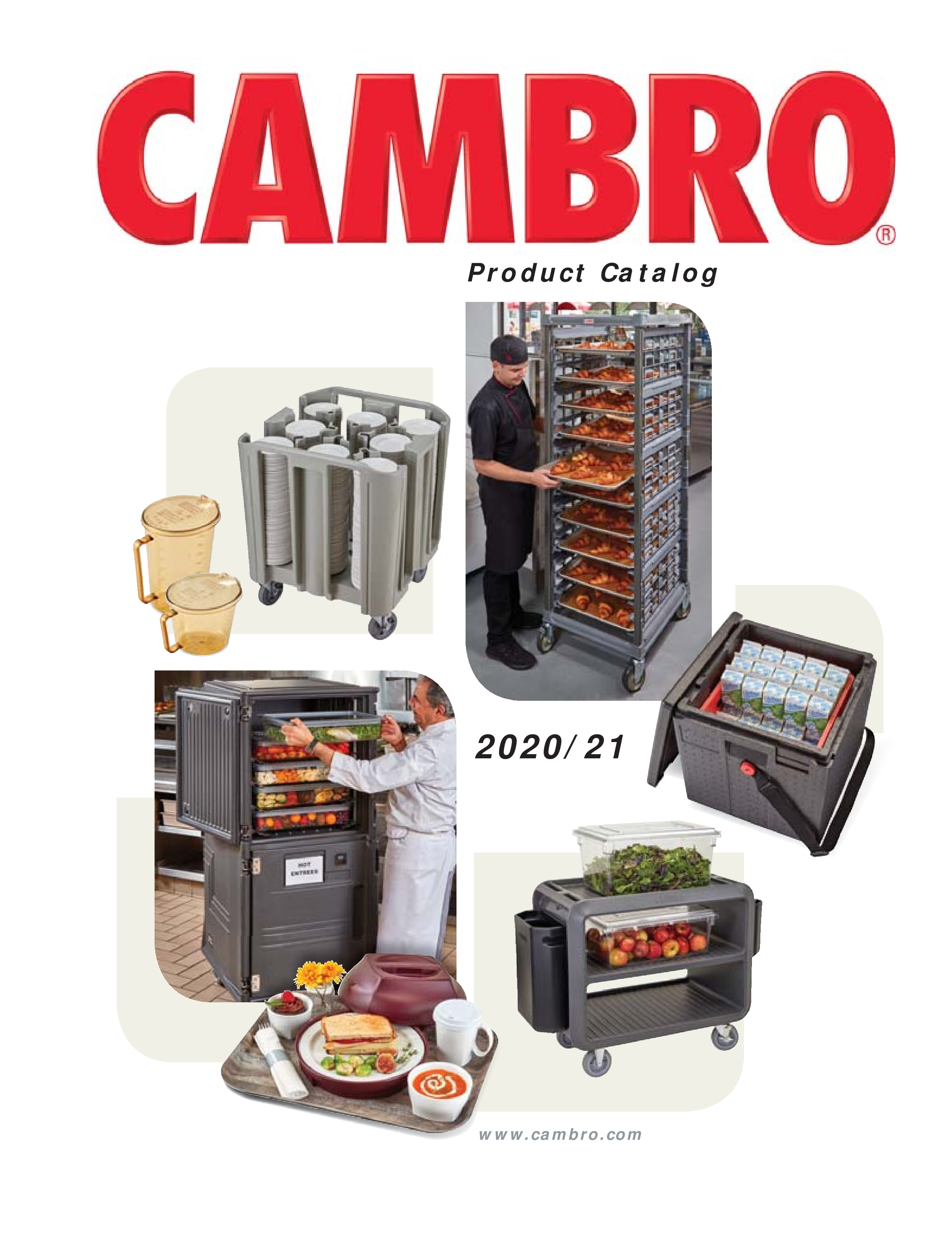 Cambro was established in 1951 and has a long history in a very competitive field for 60 years. Cambro offers a wide range of trays, table service and display items, storage, shelving, merchandising and insulated transport products, as well as innovative warewashing systems and healthcare meal delivery solutions.
Especially the Camshelving has obtained certification HACCP, cadmium-free, recyclable polypropylene, rust free, durable and stable, easy to adjust and configure, fit for food products.
At Cambro, every product design is based upon the principle of food safety, and also listed by NSF International. Cambro's goal is to provide customers the best possible value on products that are durable and increase food safety.